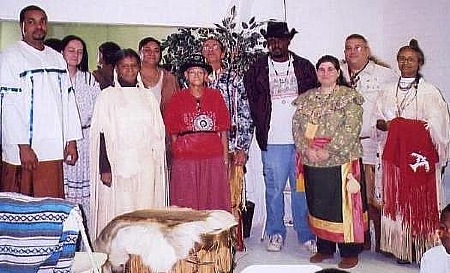 Okahoc nedewaha pila yisa, Oho pila mi Yesa!


ikolakwa ikolak hoakawa

CORE AND EXTENDED FAMILY NAMES OF THE SAPONI NATION OF OHIO

The following is a list of the core family names of the Ohio Saponies: Burnett, Chavis/Chavers/Shavers, Coker, (cont.) Saponi History

We are making an effort to present you with our entire spectrum of our organization as soon as possible. The emphasis of our site is on our Native culture, our gatherings, and information on local Pow Wows. This topic is certainly of interest to you. Please continue to check this site for updates and feel free to submit any ideas or feedback.

You can reach us by contacting us through our Contact Us page.

Honoring Our Ancestors…Pila Yisa, Oho!